Lake Eunice Township.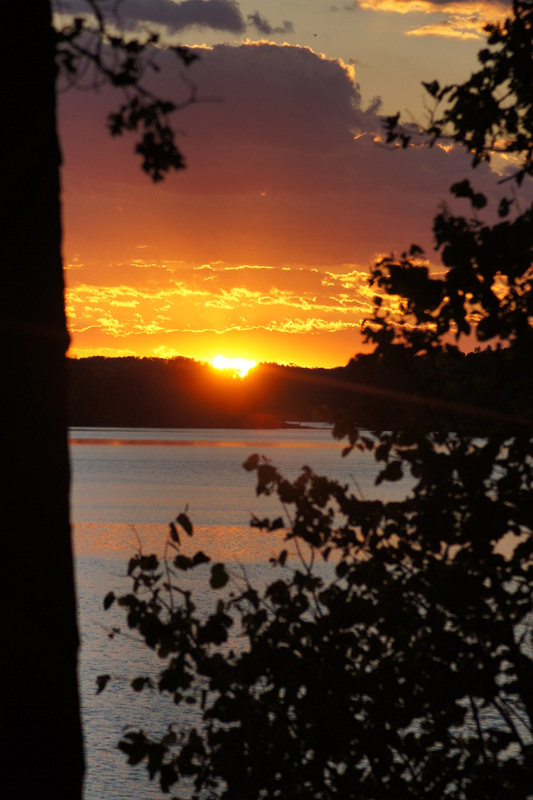 All history except that of wars is usually made up of little things, incidents, waifs floating on the stream of time, seemingly of no account as they
pass, hardly worthy of record, and yet in the fitful passage of a century, the historian looks back for those little incidents with the interest that would surprise us could we realize a tithe of their importance in the estimation of those who shall come after us.
Lake Eunice was named by the United States surveyors in honor of Eunice McClelland, who was the first white woman to settle near the lake. She was the wife of John McClelland.
The names of the first settlers were Simeon S. Buck, William Buck, William W. Rossman, John McClelland, Archibald B. McDonell, Duncan McDonell, John A. B. McDonell, William McDonell, Finlay McDonell, Donald J. McDonell, Anton Glaum, Jacob Gessel, John Turten, Eugene Early, J. Peter Johnson, L. G. Stevenson, John Holstad, George W. Britt, William Wagner, John Nelson, John Germer, John Peterson, Nels Peterson, Ostra Olson, Ole Munson, John King and Thomas McDonough, all of whom I think came in 1870.
Among those who came in 1871 were Thomas Bardsley, Alonzo Fogg, John Dispennet, Thomas J. Martin, Conrad Glaum, Peter Glaum, Conrad Glaum, Jr., Jacob Shaffer, Warren Horton, R. A. Horton. Myla Converse came in the spring of 1872, and George W. Grant, Andrew Rydell, John O. Nelson, Wm. Blake and James Blake came in the spring of 1873.
George W. Grant was a veteran of the Civil War and the hero of many battles. In later years he has held many important positions in the Grand Army of the Republic. The lands in this town are much diversified, affording every facility for farming that the husbandman can desire. The western and northern parts are generally timbered with oak, maple, linden, poplar, etc. The balance of the land is prairie with groves of timber skirting the lakes. The surface is gently undulating, and the soil a rich black loam.
The first child born in the township was Sidney Buck, in October, 1871, son of William Buck, and is still a resident of Becker County. The first marriage was that of Alonzo Fogg to Miss Orlora Britt, by W. W. Rossman, justice of the peace, of Detroit. They now live in Washington. The first "husking bee" was at Mr. Britt's, where the boys got their pay for husking by kissing the girls every time they found a red ear of corn.
The first death in the township was that of Jane McClelland, mother of John McClelland and Mrs. W. W. Rossman of Detroit.
The first school in the town was a three. months subscription school taught by Miss Orlora Britt.
The first town meeting was held September 3rd, 1872, and the following officers were elected: Justices of peace, A. B. McDonell and R. A. Horton; supervisors, William Buck, John Dispennet and John Turten; town clerk, John McClelland; treasurer, John Bardsley; assessor, Duncan B. McDonell; constables, J. W. Horton and Charles R. Clockler.